Send Your Prayer Petitions
to Mother Mary
On July 18 I will be in Lourdes, France at the Grotto of Massabielle, where Mother Mary appeared to Bernadette more than 150 years ago.
I will light a candle in your name and deliver your prayer request to Mary at the grotto.
Petition prayers for you, your family, the world and any one or any thing your heart desires. I will stand before the statue of Mary, positioned in the place where she appeared to Bernadette and ask Mary to bless, heal and create miracles for you.
I plan to enter the bath of miracle healing waters later that day as a surrogate for one and all. There is no charge for this service. It is an honor for me to once again light the candles and pray the prayers and to immerse in the waters in the name of those requesting a petition to Mother Mary.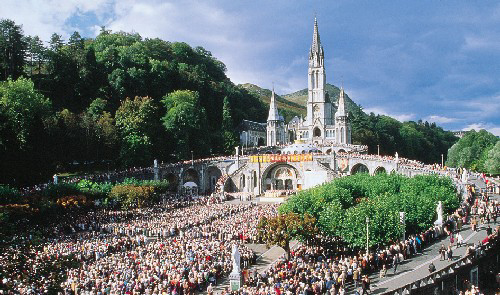 The yearly number of people visiting the grotto has grown to as many as six million. These people come to Lourdes because they can feel Mary's unconditional love and many if not most, petition Mary for healing from her waters and ask for answers to their prayers.
There have been so many documented miracles that have occurred during and after petitioning prayers to Mary at Lourdes.
Please send your prayer petitions before July 17 as I will be in transit to Lourdes on that day. If you wish to keep your prayer topic private, simply write to say, "Jill Marie, I am holding my prayers for Mary in my heart. Please offer my petition to Mary." If you would like to be included in the miracle healing water baths, please ask to be added to the surrogate list.
Why will I be in Lourdes?
I will be in Lourdes, France on July 18th to receive a second channeled message from Mother Mary; her first channeled message and New World Wisdom Code instillation was on solstice weekend June 20th. It was recorded at 3:33am, from the grotto of Massabielle in Lourdes. If you would like to hear her 1st message, it is available here: youtu.be/Tb_rRIeXcdg.
These messages are part of a project called New World Wisdom Code Boomerang. You can be a part of this project and receive all of Mary's teachings and her wisdom codes and that of the other masters.
It is unclear how many messages Mary will include in her New World teachings, but this second instruction is meant to reawaken a divine element of the divine feminine and to ignite ascension pathways, which is meant to occur simply from hearing the verbal and telepathic resonance of the message Mary transmits on July 18th.
The New World Wisdom Codes and teachings offered by Mother Mary, her mother Saint Anne and Mary Magdalene are clearly offered in this transformational time as an aid to assist each and every one of us to establish our own pace and the truths we are awakening to remember.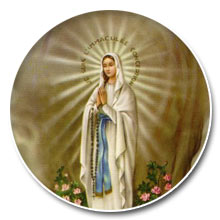 There is a cost for the boomerang project.
I encourage you to read and listen to the information about this boomerang project and then to run…don't walk, to join this master maker journey of expansion. To receive the Essene Ascension Codes from Saint Anne, the teachings from she and Mary and Magdalene and their New World Codes…is a mega opportunity and blessing.
We can calibrate this boomerang stone for any member of your family that is interested. Imagine your children and grandchildren receiving the ascension codes.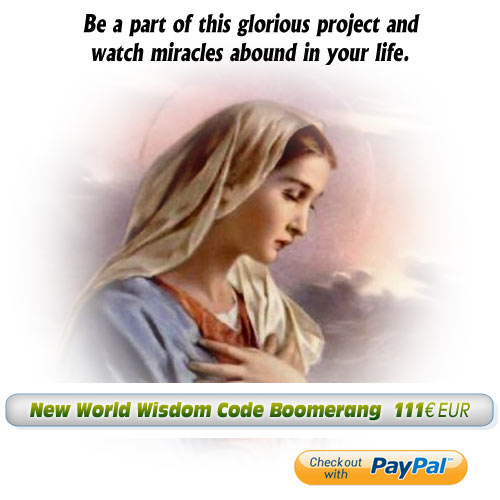 If this Boomerang project attracts you, please register and join in on the fun and personal expansion.
Thank you for supporting the ministry and seeing the glorious vision for our evolving world.
Please send me your Lourdes Prayer Petitions
for Mother Mary before July 17.
I will light a candle for you, offer your prayers to Mary and enter the healing waters for you. There is no cost for the prayer project.
The New World Wisdom Code Boomerang is one opportunity and the Lourdes prayer petitions another.
 Namaste,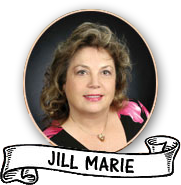 jillmarie@SerenityVibrationHealing.com

Please share this message with everyone.
Thank you!


www.SerenityVibrationHealing.com
www.ChanneltheMasters.com
www.NewWorldSeminar.com
www.SerenityMinistry.com
copyright © 2015 serenity ministries® all rights reserved