Read below to see how this clearing can change your life.

 Join the "Claiming a New Life" Group Trauma Clearing.
 Limited to only a few participants so please register today. 
Saturday, March 26th at 5pm
(USA Eastern Standard Time)
This trauma clearing is like nothing on Earth!
 It is the next step in your mastery path
& freedom from the old stories.
Countless individuals throughout the world have struggled their whole life, because of the things that happened to them in childhood or while in the womb and as a result of dramatic and traumatizing experiences that played out in their adult life.
Violence that was witnessed, experienced or even threatened can leave us feeling vulnerable and unsafe.
Watching someone that you love die can be a tremendous trauma, as well as the feelings of abandonment that embed as a result of relationship breakups, divorces (parents or you) and the fear of reprisals, going broke, losing your home or being cheated on.
One of the amazing things I have found in this clearing is that something like changing schools when you were a kid or being threatened or shamed can hardwire into the pain body and mental body map.
 Please read more about this unique clearing discovery
and register for the upcoming  group clearing or schedule a
personal 1-on-1 Trauma Clearing session.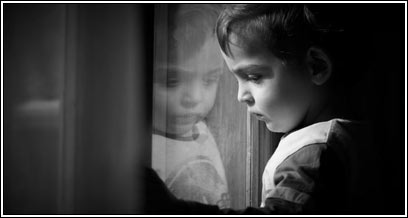 Group Trauma Clearing
If you have common childhood and adult traumas, this clearing is a life transforming means to liberate you from the embeded trauma of those old stories.
You will receive a conference dial-in number and code and the preparation steps for this group clearing. Issues you identify in that preparation will be masterfully addressed in the group clearing, as well as a bigger clearing profile that will encompass the templates of a masterfile of millions of traumas you might not know are influencing your life.



1-on-1 Trauma Clearing
This clearing opportunity is for individuals that experienced trauma in their life as well as those that feel and know they are dramatically affected by physical, emotional and suppressive shame based trauma in their childhood and repeated patterns of abuse throughout the life.
This unique clearing will take approximately 1 ½ hours and is implemented in a 1-on-1 bases that allows us to explore the layers of embeds.
Registrants of a 1-on-1 Trauma Clearing receive free access to participate in the Group Trauma Clearing Opportunity. When a 1-on-1 trauma clearing participant participates in the Group Trauma Clearing, they have an opportunity to add remembered traumas to their previous clearing and receive that priceless bigger clearing profile offered that encompasses the masterfile of millions of traumas that are sure to unearth latent or benign embeds from real or perceived traumas.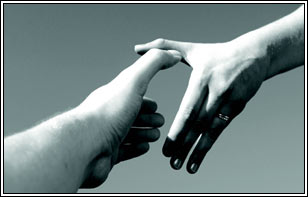 1-on-1 individual Trauma Clearing
+
Free access to the upcoming
Group Trauma Clearing
The new SVH Trauma Clearing is changing lives. This clearing takes between 1 – 1 ½ hours to implement and addresses emotional, mental and physical traumas you have actually experienced or feared happening. Using this new system, the energy of these old events is dealt with in a very unique way (in the past) during the body's 3-day phase where the energy of a real or imagined experience sets in.
During this phase, the trauma is integrated and to some extent hard wired in to the pain body and the mental body map. These maps become part of physical, mental and sensory feedback loops that stem from imprints of old experiences when same or similar sights, smells and circumstances present, or something as benign as someone that was a part of that story thinking of you, which you can pick up on at an subconscious level.
There are more than 84,000 steps and stages implemented in this new clearing method, which were inspired by the concept of the forgetting drug, Propranolol. (This new method cracks in to a critical three day window where traumas about money, food, physical violence, molestation, abandonments, fears, shames, shocks, turmoil and humiliations, illness, deaths/grief, PTSD and other known or unknown traumas can be addressed in a very unique way that works to free the body, mind and energy presence. Freedom from those energies and a new base to build life upon is the big payoff.)
Currently I have no means of teaching this method, so I am the only one doing the SVH Trauma Clearing. Though I am utilizing SVH Level 3 & Level 3 Mastery tools, there are so many steps involved and this clearing is unique to each person, which makes it a bit difficult to teach. For that reason, if you are interested in this Trauma Shock Absorber Clearing, please contact me to set up a session:
jillmarie@serenityvibrationhealing.com
It is amazing how this system works for people that seem to have a fairly trauma-free life, so this clearing is not exclusive to people with nightmare childhoods and bad marriages. You will be surprised how much trauma is written into the pain body and the mental body map from observing a parental argument about money. That trauma can be influencing your financial story and limiting your attainment of life goals. Issues in childhood and puberty can influence intimacy, safety and sovereignty the whole life. This clearing changes the story in a different way than any of our other SVH tools and traumas that occurred before offspring benefit our progeny extraordinarily.
Common Childhood Traumas:
Threats of corporal punishment
Fear of being punished
Beatings and spankings
Being shouted at or hearing parents fight
Parents separating or divorcing
Death of a loved one
Watching someone die from a prolonged illness
Fear of Authority Figures (police, school principles, teachers, parents and relatives)
Being bullied
Rape and molestation and fears about them
Illness, accidents, broken bones and other damages to the body
Getting burned
Surgery and dental trauma
The walk-in experience
Physical and emotional abandonment
Common Adult Traumas:
Being robbed, cheated, tricked or lied about
Fear of being attacked or raped
Accidents and injuries
Fear of cancer and other diseases
Looking in the mirror and seeing that you area aging
House fire
Tax audit

 
Symptoms of Traumatic Stress Disorder for those grievously traumatized:
Overreaction to minor stress
Sleep disorders
Sense of defilement or stigma
Nightmares
State of fight or flight
Extreme mood swings
High risk behaviors
Shame, guilt and blame Panic attacks
Uncontrollable crying
Uncontrollable rages
Eating disorders
Suicidal feelings
Self mutilation
Somatic pain
Terror
Addictions (alcohol, drugs, sex)

 
Many Blessings, 
Jill Marie
jillmarie@SerenityVibrationHealing.com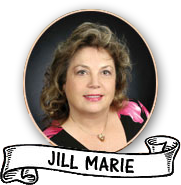 www.SerenityVibrationHealing.com
www.ChanneltheMasters.com
www.NewWorldSeminar.com
www.SerenityMinistry.com
copyright © 2016 serenity ministries® all rights reserved