Give yourself and others the gift of a lifetime.
Let the masters teach you how to hear
and converse with them.
Gain timeless wisdom from their instruction.


Dear Friends of SVH,
YOU CAN STILL JUMP ON TO THIS AMAZING CLASS.
IT IS BEYOND AMAZING.
Mother Mary is teaching us how to channel the way she was taught as a young Essene priestess.

Thoth is teaching the way he instructed evolving human beings thousands of years ago at Akhenaten's Egyptian Master Academy at the Temple of the Sun. (Over three hundred of those initiates ascended.)

Buddha and Saint Germain inspire us to hear through the heart, instead of the mind.
It will be easy to catch up to the second seminar scheduled for this coming weekend. Join in the fun. We have monthly classes, weekly trans-channeled lessons from the masters and the CEO of a publishing company is our special guest speaker in January!
READ WHAT PARTICIPANTS OF THIS CLASS ARE SAYING:

"The Channel the Masters course is so simple to understand. Jill Marie and the Masters quickly dispel the common misperceptions and fears that seem to exist around the topic of channeling. They remind us that it is a natural ability that we can all master.
In only the first 3 weeks this seminar has helped me to go from, 'I wonder what the masters are saying' to being able to sit down quietly and instantly know the tones of their voice, who I'm hearing and what the message is.
So far I have found the experience to be extremely empowering and fun. It teaches how to receive your own messages in an easy safe and totally truthful way. They remind you how much support and love there is for us when we just take a minute to sit in silence and listen.
I would highly recommend this course to any one who has always wanted to be a channel, just curious about the process or even if you are already channeling to brush up on your skills to the extremely high standard that has been set for this course by Jill Marie."
​ – Jonny

"I just love this course! It has touched my heart and opened me up to a greater connection to the flow of truth as well as understanding my divine nature. To feel such a closer heart connection to Mary, Buddha, Germaine and Thoth the instructors so far, are beyond words. I can feel my heart opening up into a greater understanding of who I am, my purpose and the source of all truth and nature of supreme love.
Imagine and we are only in the beginning of this course! I am looking forward to what deliciousness will be in the next step. It truly is a feast for my soul. Thank you to Jilly and all the Master Instructors for opening up this gateway of lightness for me and the world. This is a gift to my heart."
​ – Jan Diana

"I've been really enjoying your Channel the Masters course and am getting so much out of it.
I've known for some time that part of my soul's path is to bring in new information and perhaps then writing a book, but until now, I hadn't felt the deep connection nor the confidence to be able to bring it forth. This course definitely offers both!
As I practice the exercises I can sense my channel become more open and clearer. I also love experiencing the beautiful and loving energies of the masters we are so blessed to get to work with.
I will highly recommend your Channel the Masters course to others. I know it will enrich their path and life in so many ways!"
​ – Velda

"I thought I was 100% clear in my perception of inflow information from my Angels, Masters and beyond. What I discovered in the CTM course is that I can now be totally 100% clear, without any doubt, because of the safeguards, standards and total security in the processes and information. I can now truly trust, with all my feelings and heart.
"Channeling the Masters" is an absolute gem! No matter what stage you are at in developing your innate channeling gifts, you will receive miracles from this class.
First of all, you will learn to listen from your heart. In only 3 weeks, we have worked with Mother Mary, Thoth, Buddha and St. Germain. They work one on one with each of us to gift us with exactly what would assist us personally. We have received SVH tools to buffer inauthentic messages and to strengthen our discernment so that we only receive information that is aligned with the highest principles of divine truth. We also activated our conduit of light.
I have always channeled very clearly, but this class is releasing resistance to flying forward with this gift. I know that I will write my first book during this class!
Come join us on this journey of inner exploration and expansion."
​ – Juliette Closset

"Jill Marie is an extraordinary instructor and an extraordinary channel. So who better to instruct a course on how to channel? Especially when she has a roster of Ascended Masters backing her up as guest instructors – Mother Mary, Buddha and St. Germain to name a few. There's no way I would miss taking this course as it is a one-of-a-kind opportunity. Everyone can develop the ability to channel. Jill Marie is always inspiring and her every course leaves me saying, "Wow!" I can't recommend Jill Marie's Channel the Masters course highly enough."
​ – Susan Woywitka



CHANNELING COVERED IN THIS SEMINAR
Channeling Messages from the Masters
Channeling Answers to Personal Questions
Channeling a Book (A step-by-step project in the 3rd month of this series)
Activating an Infinite Flow of Wisdom: 24/7
Trans-channeling 101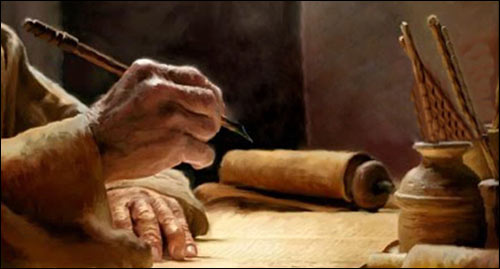 Please use the link below to double check your time
based on the time and date in New York, USA
part 1: (archived recording available for participants)


part 2: Saturday, December 20


part 3: Saturday, January 17
part 4: Saturday, February 21
4:00pm / New York, Eastern Standard Time (EST)
www.timeanddate.com/worldclock
Please mark your calendar!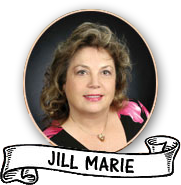 Namaste,
Jill Marie
jillmarie@SerenityVibrationHealing.com


www.SerenityVibrationHealing.com
www.ChanneltheMasters.com
www.NewWorldSeminar.com
www.SerenityMinistry.com
copyright © 2014 serenity ministries® all rights reserved