The Most Unique Seminar of its kind.
A trans-channeled course from the Masters,
on channeling.
Write channeled books, become an international celebrity and support the collective expansion by bringing in the timely teachings of the masters.
Learn How to Channel from the Masters!
Experience clear transmissions from the masters through a pure conduit of light to assure that the information you bring-in is pristine.
Take this course to enhance your current channeling abilities or to activate the conduit of light and learn how to direct your innate abilities to receive guidance, wisdom and the timely teachings of the masters.
If you want to make money writing channeled books or through transmitting the master's insightful messages for our time or you just want to learn how to be a pure channel of information for your own interests, this course is like no other and will surely be the impetus of a profound destiny fulfillment that you have been waiting for.


Channeling Covered in this Seminar
Channeling Messages from the Masters
Channeling Answers to Personal Questions
Channeling a Book (A step-by-step project in the 3rd month of this series)
Activating an Infinite Flow of Wisdom: 24/7
Trans-channeling 101
Charles Dickens, J.K. Rowling and many other book authors and playwrights were able to go into a conscious trance-like state, where they accessed what I call the conduit of light.
In that stream of light it is possible to receive the full measure of a book you have not yet written, from a time in the future when the book is complete. From beginning to end, the full storyline plays out in your mind in such a way that the pages of the book almost write themselves.
Another means of channeling is to open your conduit of light to receive clear transmissions from the masters, angels and a host of ascended ones and other beings that interest you.
Priceless: There are countless beings observing our world, with a desire to offer assistance and guidance. Only those that are in alignment with the highest principles of Divine Truth and the golden paths of graceful expansion will be able to gain access to the conduit of light you activate in this seminar series. This assists you to only bring-through pristine wisdom and timeless truths.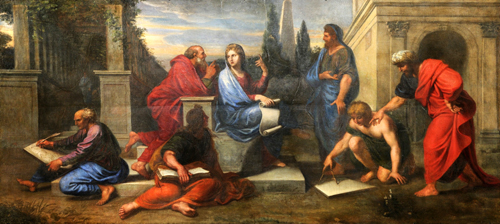 Channeling Lessons from the Masters
Trans-channeled by Jill Marie
Each month in this four month seminar series we have Sananda, Germaine, Buddha, Jesus, Metatron, Osiris, Isis, Mother Mary, Thoth and other masters that are lining up to assist you to activate, develop and enhance areas of the consciousness that support channeling and trans-channeling.
This may be the first course of its kind; a trans-channeled course from the masters, teaching you how to channel like never before.
The masters tell us that it is time for many new books and transmissions of higher principles to be introduced to the world and you are likely one of the mediums that these messages and truths will be brought through.
In addition to the trans-channeled lessons from the masters, I have a great deal of personal know-how and channeling nuance to share, in addition to channeled course materials.
Whether you already know how to channel or want to learn how, this course will have something for everyone.
This channelING seminar series includes:
• 4 monthly live and recorded seminars directed by Jill Marie and the masters' trans-channeled tutorials.
• Dedicated weekly homework assignments to support skill development
• Additional channeled guidance from the masters
• SVH comprehensive clearing profiles and Activation of your Conduit of Light
• So much more!
Numbers are limited, so please register now to hold your place.


Namaste,
Jill Marie
jillmarie@SerenityVibrationHealing.com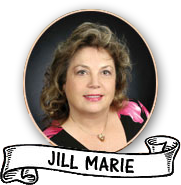 Please use the link below to double check your time based on the time and date
in New York, USA
Saturday, November 22
Saturday, December 20
Saturday, January 17
Saturday, February 21
4:00pm / New York, Eastern Standard Time (EST)
 www.timeanddate.com/worldclock
Please mark your calendar!

www.SerenityVibrationHealing.com
www.ChanneltheMasters.com
www.NewWorldSeminar.com
www.SerenityMinistry.com
copyright © 2014 serenity ministries® all rights reserved