NEW SVH TRIGGER PROCESS:
OF COURSE!
 A new SVH process to support
good things coming your way.
This new SVH Trigger Process was created for the Update Your Soul Purpose Mini-clearing Seminar and it is so awesome that it must be shared.
This new process is called, Of Course! with an exclamation point. In fact, when you think the trigger words of course, lilt your voice with expectation of the good things coming. Best of all, when you use this trigger, the SVH Tools activate to assist limiting possibilities to fade from the streams of creation energy fueling your desired outcomes.
Once activated, this process initiates a multiphasic system of steps and stages designed to support the attraction of ideal occurrences related to your current focus and desires, as well as amplify any stream of forming elements fueling ideal outcomes. When an ideal outcome is present and you activate this trigger by thinking the words "Of Course", this process amplifies creation forming elements to enhance the development of good and great potential outcomes.
SVH Level 1 Master Practitioner Trigger Process: Of Course!
 

The moment this process is activated for your use, it rolls back through the life to every time your great expectations were realized and to each time they were thwarted. In that sweep, each time negative or limiting thoughts, words and actions thwarted ideal outcomes, your higher consciousness and soul will activate a mega mop-up clearing to support the fueling of desired potentials.

Each time the expected ideal or miracle outcome does occur, a flourish of elevated energy and radiance highlight the outcome to raise the standard of your expectation of always creating good things in to your life.
This elevated stream of higher expectations anchors and fuels a success mindset that seats in the consciousness to support your acceptance and anticipation of a continued pattern of good things attracting to your life.
This trigger process also supports success through the fueling and forming of positive and constructive ideal outcomes when you activate it to enhance a desired outcome.
Activating this SVH Trigger Process:

Activating this trigger process implements a big mop-up in the past and helps raise the bar on what you expect.
To activate this process for your use, simply close your eyes and imagine a big viewing screen floating before you. On that screen is the SVH Level 1 Master Practitioner Trigger Process: Of Course!
Silently ask the Creator if it is in the highest alignment for the Creator to implement the trigger process for you. Pause and wait a moment, because you will receive an affirmative sense, knowing or an audible or visual confirmation. As soon as you sense it, shout out the word YES and the big mop up will occur and your trigger process is then ready for you to activate any time you have a desire to amplify the good things manifesting in your life; of course!
There may have been times in the life when you might have expected less than the ideal outcome. This process works with your higher consciousness and soul and the Creator to reformat the seeds and foundations of genetic and current life beliefs that fueled those negative and limiting perceptions. This sets a new standard for expecting good things.
Any time you are planning something or are in the midst of a project, like procuring a great parking spot, buying plane tickets, making a cake, fixing your car, hiking to the top of a hill…or any life experience that you desire to have a successful and positive outcome, consciously think of what that ideal outcome might look like and then think the trigger process: Of Course! This fuels the ideal outcome.
If you have a negative or success thwarting thought slip in, just think the trigger word Cancel and consciously ignore the lesser thought. We never want to give energy to negative potentials, so immediately think of your ideal outcome again and say or think the words Of Course.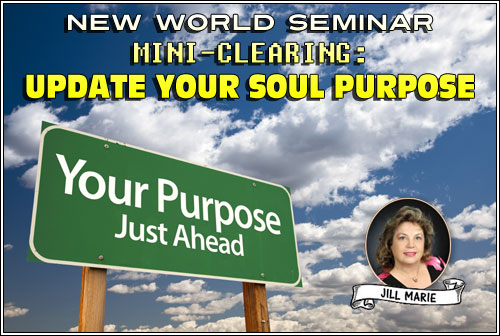 Update your Soul Purpose
A huge asset to creating positive things in your life is to work with the Creator to design and fuel exactly what you truly desire for this life. Updating your soul purpose reaffirms your dedication to higher outcomes and releases you from plans for this life that may be focused on the old paradigm.
When you access the recorded mini-clearing seminar Update Your Soul Purpose, old pre-millennium service that for many has shifted in to exhaustive and unnecessary servitude…falls away and your new design for vitality, prosperity and passionate purpose is instilled in to your Book of Life by the Creator.
This seminar raises the bar on your life purpose and is the best hour you will ever spend…gifting your self with a template for ideal outcomes. Of Course!
Is your soul purpose outdated?
Is it limiting your prosperity
and ability to manifest?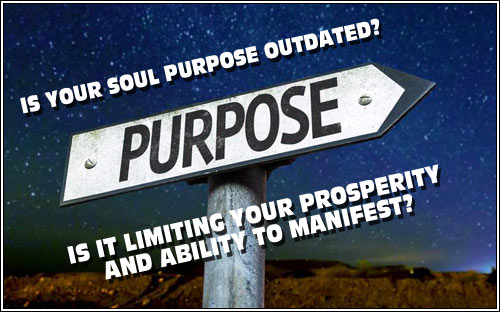 Many Blessings,
Jill Marie
jillmarie@SerenityVibrationHealing.com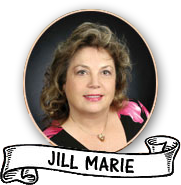 www.SerenityVibrationHealing.com
www.ChanneltheMasters.com
www.NewWorldSeminar.com
www.SerenityMinistry.com
copyright © 2016 serenity ministries® all rights reserved